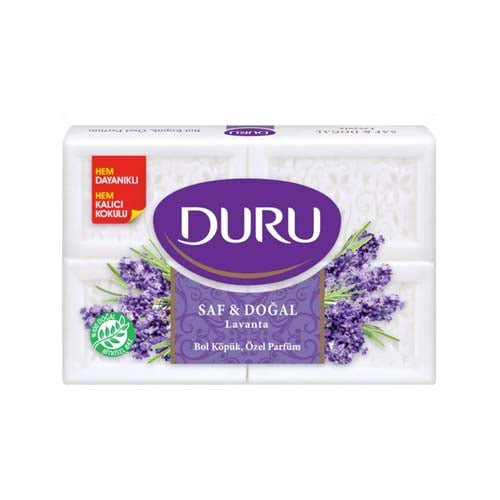 Duru Pure Levander Soap 4x150gr
Sold out
Original price
$3.49
-
Original price
$3.49
Duru Pure Levander Soap 4x150gr
Indulge in the calming and soothing scent of lavender with Duru Pure Lavender Soap. This luxurious soap is made with natural ingredients and is designed to gently cleanse and moisturize your skin.
Each bar of soap is enriched with pure lavender extract and contains no harsh chemicals, making it suitable for all skin types. Lavender has long been known for its calming and relaxing properties, and this soap is no exception. It can help to reduce stress and anxiety, promote restful sleep, and leave your skin feeling soft and smooth.
Duru Pure Lavender Soap comes in a convenient pack of four 150g bars, making it perfect for daily use in the shower or bath. Its gentle and moisturizing formula is free from parabens and other harmful chemicals, making it safe and effective for the whole family.
If you're looking for a gentle and soothing soap that will leave your skin feeling clean and refreshed, look no further than Duru Pure Lavender Soap. Try it today and experience the benefits of this luxurious and calming soap for yourself.