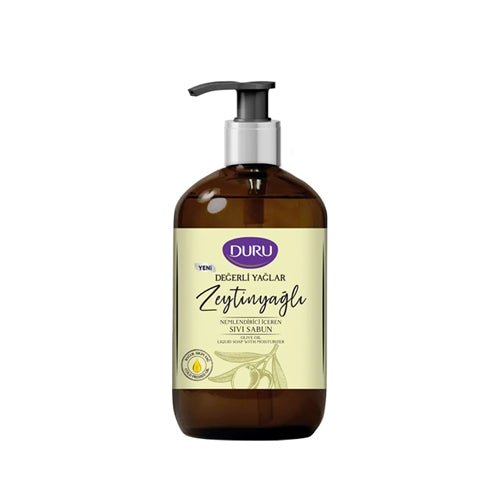 Duru Premium Liquid Olive 500ml
Original price
$3.49
-
Original price
$3.49
Duru Premium Liquid Olive 500ml
Duru Premium Liquid Olive, a luxurious and nourishing hair care product that will transform your locks. This 500ml bottle is infused with the power of olive oil, making it the perfect solution for dry, damaged, or frizzy hair.
At Acacia Food Mart, we believe in providing our customers with only the best products, which is why we carefully source and package our Duru Premium Liquid Olive to ensure that you're getting a product that is both high-quality and indulgent. This premium hair care product is formulated with a lightweight and non-greasy texture that is easily absorbed by your hair, leaving it feeling soft, silky, and hydrated.
Duru Premium Liquid Olive is made with natural ingredients that are gentle on your hair and scalp, making it suitable for all hair types. Its nourishing formula will help to repair and protect your hair from the daily stresses of styling and environmental factors, leaving it looking and feeling its best.
So why wait? Add Duru Premium Liquid Olive to your hair care routine and indulge in the luxurious and nourishing benefits of this indulgent hair care product. With regular use, you'll notice healthier, shinier, and more manageable hair that will turn heads and make you feel confident and beautiful.