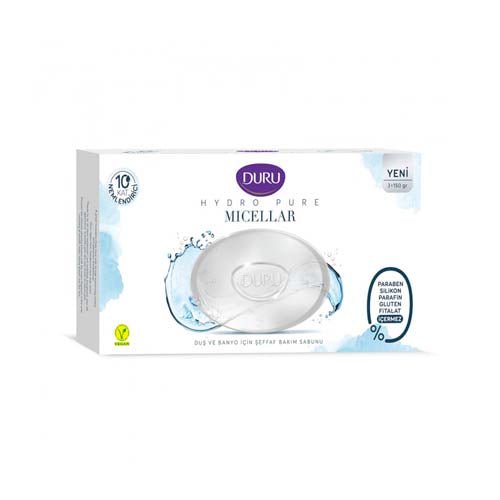 Duru Hydro Micellar 150grx3
Sold out
Original price
$3.99
-
Original price
$3.99
Duru Hydro Micellar 150grx3
Duru Hydro Micellar, a convenient and effective way to cleanse your skin and remove makeup! This pack of three 150gr bottles is perfect for those who want a gentle and nourishing cleanser that's easy to use.
Duru Hydro Micellar is made with high-quality ingredients that are gentle on the skin, yet effective at removing dirt, oil, and makeup. This micellar water is infused with nourishing ingredients like aloe vera and vitamin E, which help to hydrate and soothe the skin.
At Acacia Food Mart, we believe in providing our customers with high-quality products that are both effective and affordable. That's why we carefully source and package our Duru Hydro Micellar to ensure that you're getting a product that is gentle, nourishing, and effective.
So why wait? Add Duru Hydro Micellar to your skincare routine and start enjoying the benefits of a gentle and effective cleanser that's perfect for all skin types!