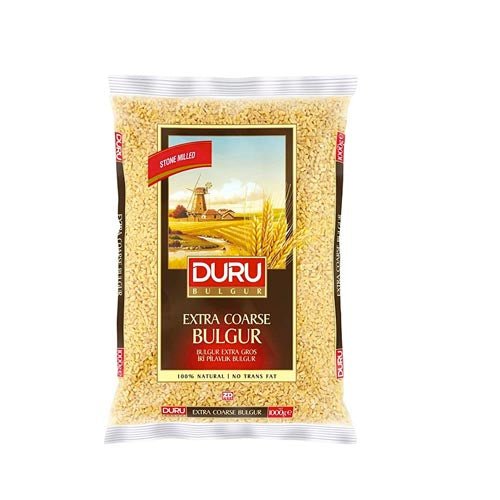 DURU COARSE BULGUR 1KG #3
Original price
$3.89
-
Original price
$3.89
DURU COARSE BULGUR 1KG #3
Looking for a nutritious and delicious ingredient to add to your favorite dishes? Look no further than Duru Coarse Bulgur #3!
Bulgur is a traditional Middle Eastern grain made from durum wheat, and it's a popular ingredient in many cuisines around the world. Duru Coarse Bulgur #3 is the perfect choice for everything from salads to pilafs to stuffings.
Not only is Duru Coarse Bulgur #3 delicious, but it's also incredibly nutritious. It's a great source of fiber, protein, and complex carbohydrates, making it an excellent choice for a healthy and balanced diet.
At Acacia Food Mart, we believe that quality should never be compromised. That's why we carefully source and package our Duru Coarse Bulgur #3 to ensure that you're getting the freshest and most flavorful product possible.
So why wait? Add Duru Coarse Bulgur #3 to your pantry today and start enjoying a nutritious and versatile ingredient that's perfect for all your favorite dishes!