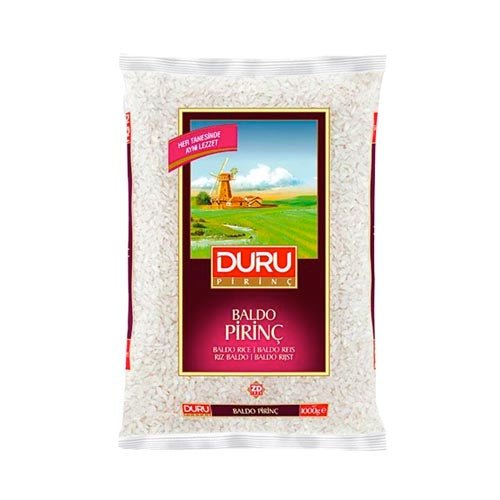 Duru Baldo Rice 1kg
Original price
$7.49
-
Original price
$7.49
Duru Baldo Rice 1kg
Looking for the perfect rice to complement your favorite dishes? Look no further than Duru Baldo Rice!
Known for its delicious flavor and fluffy texture, Baldo rice is the perfect choice for everything from sushi to risotto to pilaf. And with a convenient 1kg package, you'll have plenty of rice to use in multiple meals.
Not only is Duru Baldo Rice delicious, but it's also incredibly nutritious. Rice is a great source of complex carbohydrates, which provide sustained energy throughout the day.
At Acacia Food Mart, we believe that quality should never be compromised. That's why we carefully source and package our Duru Baldo Rice to ensure that you're getting the freshest and most flavorful product possible.
So why wait? Add Duru Baldo Rice to your pantry today and start enjoying a delicious and nutritious ingredient that's perfect for all your favorite dishes!