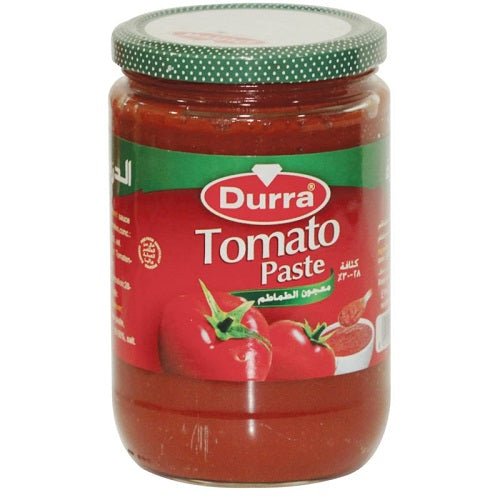 Durra Tomato Paste 650gr
Original price
$2.29
-
Original price
$2.29
Looking for a flavorful and versatile ingredient to add to your favorite dishes? Look no further than Durra Tomato Paste!
Made from the freshest and ripest tomatoes, this tomato paste is perfect for adding a rich and savory flavor to everything from pasta sauce to stews and soups. And with a convenient 650g package, you'll have plenty of tomato paste to use in multiple meals.
Not only is Durra Tomato Paste delicious, but it's also incredibly nutritious. Tomatoes are a great source of vitamins A and C, as well as lycopene, an antioxidant that has been linked to numerous health benefits.
At Acacia Food Mart, we believe that quality should never be compromised. That's why we carefully source and package our Durra Tomato Paste to ensure that you're getting the freshest and most flavorful product possible.
So why wait? Add Durra Tomato Paste to your pantry today and start enjoying a delicious and nutritious ingredient that's perfect for all your favorite dishes!