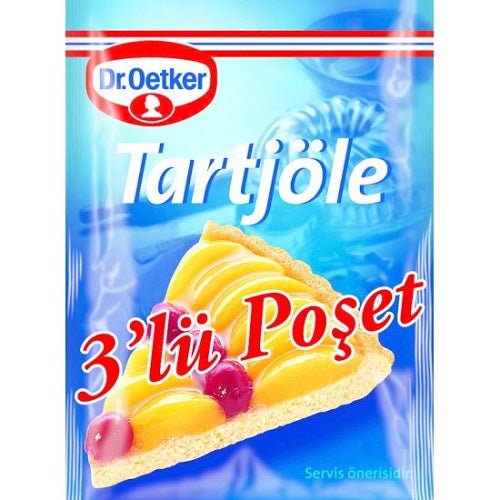 Dr. Oetker Tartjole 3pk
Original price
$1.79
-
Original price
$1.79
Indulge in the delectable taste of Dr. Oetker Tartjole, a delicious dessert that is perfect for any occasion. Made with high-quality ingredients, this 3-pack of Tartjoles is a great addition to your dessert repertoire.
Dr. Oetker Tartjole is easy to prepare and takes only a few minutes to bake in the oven. The Tartjoles have a rich and buttery crust that perfectly complements the creamy and decadent filling. Each bite is a burst of sweet and tangy flavor that is sure to delight your taste buds.
These Tartjoles are perfect for entertaining, whether you're hosting a dinner party or having a casual get-together with friends and family. They're also great for enjoying as a sweet treat anytime you want something delicious and satisfying.
So if you're looking for a delicious and easy dessert that is sure to impress, look no further than Dr. Oetker Tartjole. With its high-quality ingredients and delectable flavor, it's the perfect choice for any dessert lover.