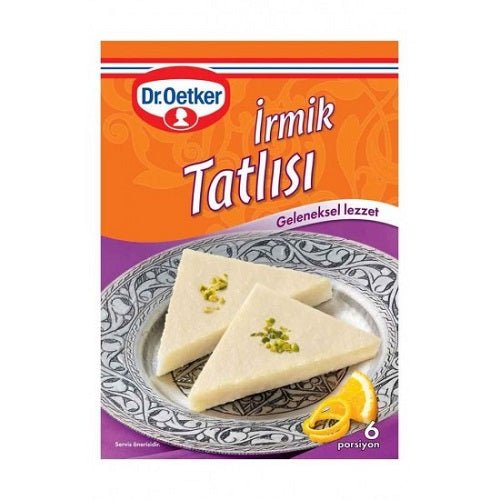 Dr. Oetker Semolina Dessert 162
Original price
$1.59
-
Original price
$1.59
Indulge in the deliciously sweet and creamy taste of Dr. Oetker Semolina Dessert. Made with high-quality semolina and flavored with a hint of vanilla, this dessert is a delight for your taste buds.
Dr. Oetker Semolina Dessert is incredibly easy to prepare. Simply mix the contents of the packet with milk and sugar, and then cook it on the stove until it thickens. Once it's ready, you can serve it warm or chilled for a satisfying and delicious dessert.
Not only is Dr. Oetker Semolina Dessert delicious, but it is also versatile. You can use it as a filling for cakes or pastries, or serve it on its own with fresh fruits or whipped cream for a delightful dessert.
Dr. Oetker Semolina Dessert is perfect for anyone who loves the taste of semolina and wants a quick and easy way to prepare it. Its creamy texture and easy preparation make it a great addition to your dessert repertoire.
So if you're looking for a high-quality semolina dessert mix that delivers a sweet and satisfying flavor, look no further than Dr. Oetker Semolina Dessert. With its creamy texture, easy preparation, and versatility, it's the perfect addition to any dessert lover's toolkit.