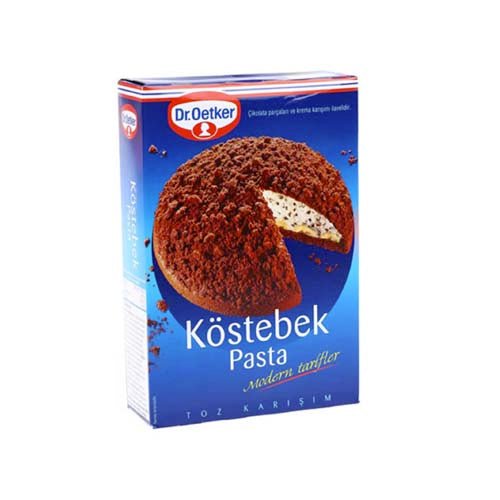 Dr. Oetker Kostebek Pasta 450gr
Original price
$5.49
-
Original price
$5.49
Dr. Oetker Kostebek Pasta 450gr
Experience the authentic taste of Turkey with Dr. Oetker Kostebek Pasta. This traditional Turkish pasta is made with high-quality ingredients and delivers a delicious and satisfying flavor that is sure to please your taste buds.
Dr. Oetker Kostebek Pasta is incredibly easy to prepare. Simply add the pasta to boiling water and cook until it is tender. Once it is cooked, you can serve it with your favorite sauce or seasoning for a delicious meal that is perfect for any occasion.
Not only is Dr. Oetker Kostebek Pasta delicious, but it is also versatile. Use it as a base for a variety of dishes, such as pasta salads, casseroles, or soups. You can even try it with traditional Turkish sauces or seasonings for an authentic taste experience.
Dr. Oetker Kostebek Pasta is perfect for anyone who loves pasta and wants to try something new. Its unique Turkish flavor and easy preparation make it a great addition to your mealtime routine.
So if you're looking for a high-quality traditional Turkish pasta that is easy to prepare and delicious to eat, look no further than Dr. Oetker Kostebek Pasta. With its authentic taste, easy preparation, and versatility, it's the perfect addition to any pasta lover's toolkit.