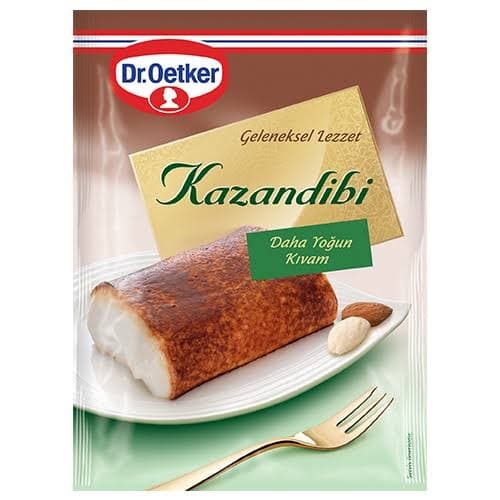 Dr. Oetker Kazandibi 165gr
Original price
$1.59
-
Original price
$1.59
Transport your taste buds to Turkey with Dr. Oetker Kazandibi. This traditional Turkish dessert is made with high-quality ingredients and delivers a rich, creamy flavor that is sure to satisfy your sweet tooth.
Dr. Oetker Kazandibi is incredibly easy to prepare. Simply add the contents of the packet to milk, sugar, and butter, and bring it to a boil. Once it has thickened, pour it into a serving dish and let it cool. You'll have a delicious and creamy dessert that is perfect for any occasion.
Not only is Dr. Oetker Kazandibi delicious, but it is also versatile. Top it with cinnamon or chopped nuts for an extra layer of flavor, or serve it with fresh fruit for a refreshing twist. It's perfect for a mid-day snack, an after-dinner treat, or as a sweet addition to your lunch.
Dr. Oetker Kazandibi is perfect for anyone who loves creamy and indulgent desserts and wants to try something new. Its unique Turkish flavor and easy preparation make it a great addition to your dessert repertoire.
So if you're looking for a high-quality traditional Turkish dessert that is easy to prepare and delicious to eat, look no further than Dr. Oetker Kazandibi. With its rich and creamy flavor, easy preparation, and versatility, it's the perfect addition to any dessert lover's toolkit.