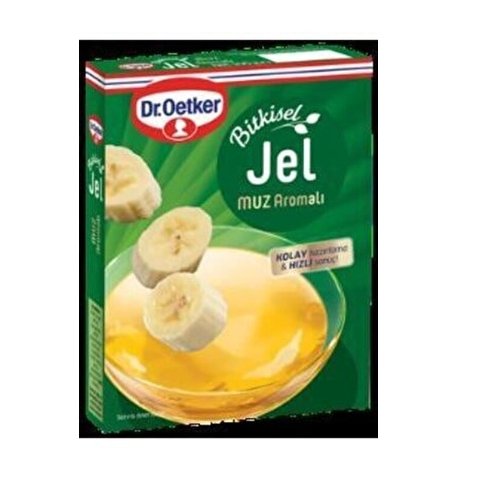 Dr. Oetker Jel Banana
Original price
$1.99
-
Original price
$1.99
Add a delicious tropical twist to your desserts with Dr. Oetker Jel Banana. Made with high-quality ingredients, this gelatin dessert mix delivers a sweet and fruity flavor that will transport you to a sunny beach in the tropics.
Dr. Oetker Jel Banana is incredibly easy to prepare. Simply mix the contents of the packet with boiling water, stir until it dissolves, and then pour it into a mold. Once it has set, you'll have a delicious and refreshing banana-flavored dessert that is perfect for any occasion.
Not only is Dr. Oetker Jel Banana delicious, but it is also versatile. Use it as a topping for ice cream or cake, or add it to a fruit salad for an extra burst of flavor. You can even use it to make a refreshing summer drink by mixing it with soda or juice.
Dr. Oetker Jel Banana is perfect for anyone who loves sweet and fruity desserts and wants to add a tropical twist to their dishes. It's great for a mid-day snack, an after-dinner treat, or as a sweet addition to your lunch.
So if you're looking for a high-quality banana-flavored gelatin dessert that is easy to prepare and delicious to eat, look no further than Dr. Oetker Jel Banana. With its sweet and fruity flavor, easy preparation, and versatility, it's the perfect addition to any dessert lover's toolkit.