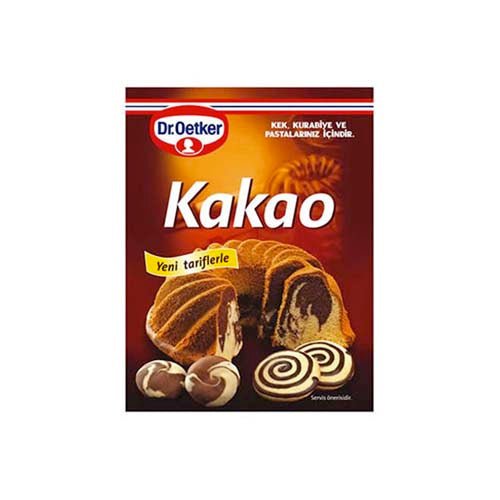 Dr. Oetker Cocoa 100g
Original price
$2.99
-
Original price
$2.99
Dr. Oetker Cocoa 100g
Get ready to add a rich and delicious chocolate flavor to your baked goods with Dr. Oetker Cocoa. Made with high-quality ingredients, this unsweetened cocoa powder is perfect for baking and adding a deep chocolate flavor to cakes, brownies, cookies, and more.
Dr. Oetker Cocoa is incredibly easy to use. Simply add it to your recipe and mix well to incorporate the rich chocolate flavor into your baked goods. The result is a deep, indulgent chocolate flavor that will impress your taste buds.
Not only is Dr. Oetker Cocoa delicious, but it is also incredibly versatile. It can be used in a variety of recipes, both sweet and savory. Add it to your favorite chili recipe for a hint of chocolate, or use it to make a rich and decadent hot cocoa on a cold winter's day.
Dr. Oetker Cocoa is perfect for anyone who loves chocolate and wants to add a rich and indulgent flavor to their baked goods. It's great for a mid-day snack, an after-dinner treat, or as a sweet addition to your lunch.
So if you're looking for a high-quality cocoa powder that is easy to use and delicious to eat, look no further than Dr. Oetker Cocoa. With its rich and deep chocolate flavor, high-quality ingredients, and versatility, it's the perfect addition to any baker's toolkit.