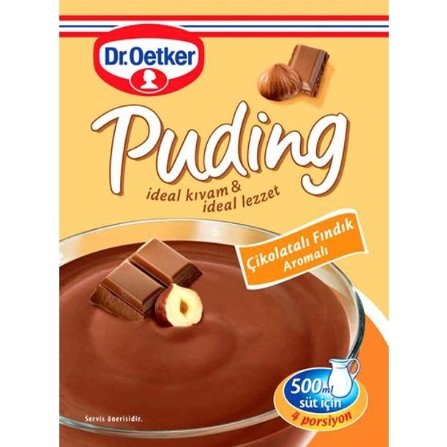 Dr. Oetker Choco-Almond Puding
Original price
$1.69
-
Original price
$1.69
Indulge in the rich and nutty taste of Dr. Oetker Choco-Almond Puding. Made with high-quality ingredients, this chocolate and almond pudding is the perfect way to satisfy your sweet tooth while enjoying a delicious and unique treat.
Dr. Oetker Choco-Almond Puding is incredibly easy to use. Simply mix the contents of the package with milk, bring to a boil while stirring, and pour into dessert dishes. Allow the pudding to set, and enjoy a decadent dessert that's sure to impress.
Not only is Dr. Oetker Choco-Almond Puding delicious, but it is also incredibly convenient. With its compact size, it's easy to store in your pantry or take with you on-the-go. And with its easy-to-use formula, you can whip up a batch of delicious pudding in no time.
Dr. Oetker Choco-Almond Puding is perfect for anyone who loves chocolate and almonds and wants a unique and delicious dessert option. It's great for a mid-day snack, an after-dinner treat, or as a sweet addition to your lunch.
So if you're looking for a high-quality chocolate and almond pudding mix that is easy to use and delicious to eat, look no further than Dr. Oetker Choco-Almond Puding. With its creamy texture, rich chocolate and nutty flavor, and high-quality ingredients, it's the perfect addition to any sweet tooth's toolkit.