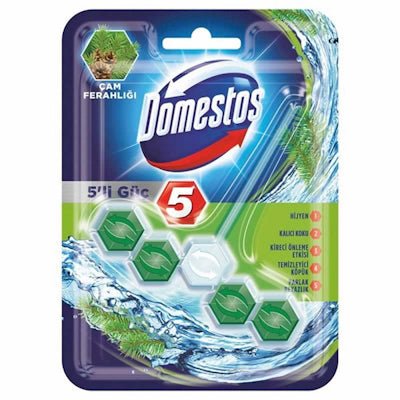 Domestos WC Block Glass 5pk
Original price
$2.79
-
Original price
$2.79
Domestos WC Block Glass is a powerful toilet cleaner designed to keep your toilet clean and fresh. This pack contains 5 individually wrapped blocks that are easy to use and provide long-lasting cleaning power. The innovative formula of Domestos WC Block Glass helps to eliminate dirt and germs in the toilet bowl and prevents limescale buildup.
Each block is infused with a fresh and invigorating scent that will leave your bathroom smelling clean and pleasant. The compact size of each block allows for easy placement in the toilet bowl, providing a consistent clean with every flush.
Domestos WC Block Glass is perfect for busy households, offices, and public restrooms. The powerful formula delivers a deep clean that leaves your toilet sparkling and germ-free, promoting a healthy and hygienic environment for you and your family. With Domestos WC Block Glass, you can be confident that your toilet will always be clean, fresh, and ready for use.