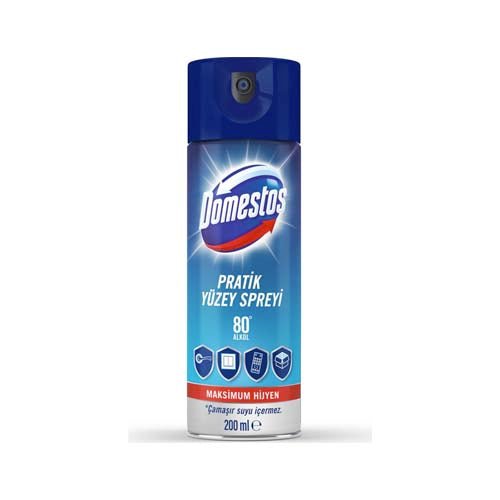 Domestos Spray Cleaner 200ml
Original price
$6.99
-
Original price
$6.99
Domestos Spray Cleaner 200ml
Domestos Spray Cleaner 200ml is a powerful and effective solution to keep your surfaces clean and hygienic. This spray cleaner is specially formulated to remove tough stains, dirt, and grime from your household surfaces, leaving them sparkling clean and fresh.
With its fast-acting formula, Domestos Spray Cleaner 200ml easily penetrates through grease and grime, leaving your surfaces looking like new. It can be used on various surfaces including kitchen counters, bathroom tiles, and sinks, and is suitable for both home and office use.
The compact and convenient size of the Domestos Spray Cleaner 200ml makes it easy to store and use whenever you need it. Whether you're dealing with a stubborn stain or just want to maintain a clean and hygienic home, this spray cleaner is the perfect solution for you. So, add it to your cleaning kit today and enjoy the convenience and effectiveness it offers.