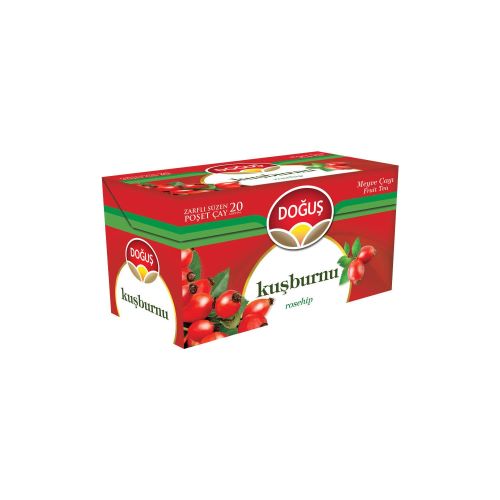 Dogus Rosehip Tea 20tb
Original price
$3.29
-
Original price
$3.29
Dogus Rosehip Tea 20tb
Looking for a refreshing and flavorful tea that will soothe your senses? Try the Dogus Rosehip Tea, available in a pack of 20 tea bags. Made with high-quality rosehips, this tea is rich in vitamin C and has a tangy, fruity taste that will leave you feeling energized and refreshed.
At Dogus, we take pride in using only the best ingredients in our teas. Our rosehips are carefully selected and dried to preserve their natural flavor and aroma. Each tea bag is individually wrapped to ensure freshness and convenience.
Enjoy a cup of Dogus Rosehip Tea any time of the day. Simply steep one tea bag in hot water for 3-5 minutes, then sit back and savor the delicious taste and aroma. Whether you prefer it hot or iced, this tea is perfect for any occasion. Order your pack today and experience the quality and flavor of Dogus Tea.