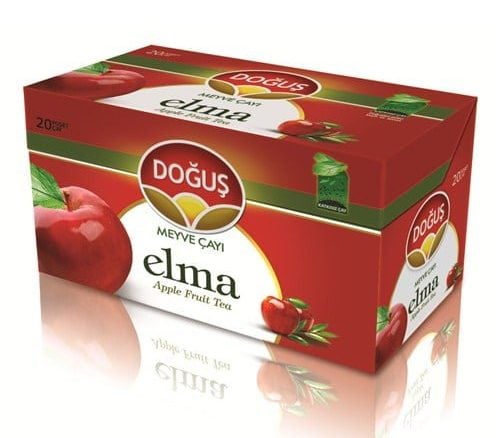 Dogus Red Fruits Tea 20tb
Original price
$2.49
-
Original price
$2.49
Dogus Red Fruits Tea 20tb
Dogus Red Fruits Tea, a delicious and aromatic blend of premium quality tea and natural red fruits. Each box of Dogus Red Fruits Tea comes with 20 tea bags, ensuring you can enjoy the perfect cup of tea anytime you like. This tea is packed with antioxidants and vitamins that will help you stay healthy and refreshed throughout the day.
Made with a blend of the finest tea leaves and real red fruits, Dogus Red Fruits Tea boasts a unique taste and aroma that will tantalize your taste buds. The tea bags are individually wrapped to ensure the freshness and quality of each tea bag.
Whether you want to start your day with a delicious cup of tea or enjoy a relaxing evening with friends, Dogus Red Fruits Tea is the perfect choice. With its rich and fruity flavor, this tea is sure to become your new favorite. So, indulge in the goodness of nature and enjoy a cup of Dogus Red Fruits Tea today!