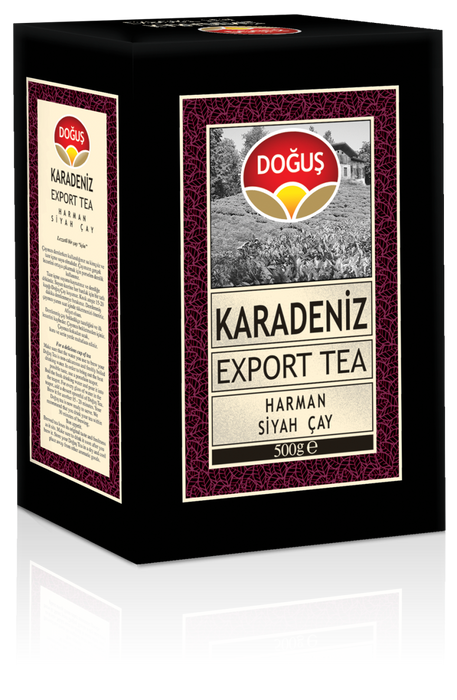 Dogus Karadeniz Export 500gr
Original price
$8.99
-
Original price
$8.99
Dogus Karadeniz Export 500gr
Introducing the exquisite taste of Dogus Karadeniz Export 500gr, a premium tea blend that is sure to satisfy even the most discerning tea connoisseur. This tea is made with the finest quality tea leaves sourced from the Black Sea region in Turkey, renowned for producing some of the best tea in the world.
Each 500-gram package of Dogus Karadeniz Export contains an abundance of tea leaves, expertly blended to create a bold and full-bodied flavor that is both satisfying and invigorating. The tea is packaged in a convenient resealable bag to ensure its freshness and quality over time.
Dogus Karadeniz Export is the perfect tea for those who appreciate a strong and flavorful cup of tea. It is also versatile and can be enjoyed in a variety of ways, from a traditional Turkish teapot to a modern tea infuser. Add milk and sugar for a more indulgent experience or serve it iced for a refreshing drink on a hot summer day.
This premium tea blend is an excellent choice for any tea lover, whether you're looking for a high-quality tea to start your day or a relaxing beverage to unwind at the end of the day. The unique and authentic taste of Dogus Karadeniz Export is sure to impress and satisfy any tea drinker.
So why settle for mediocre tea when you can experience the exceptional taste of Dogus Karadeniz Export? Order now and indulge in the rich and bold flavors of this premium tea blend!