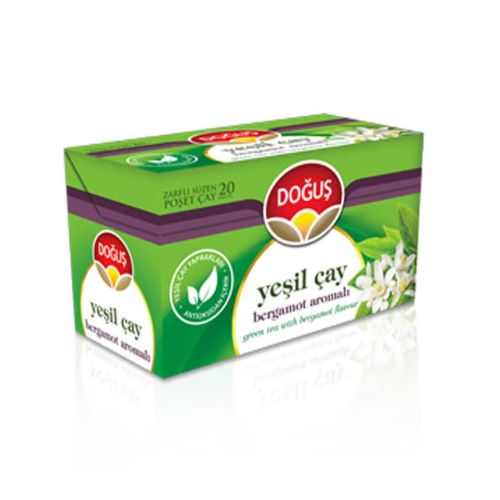 Dogus Green Tea w/Bergamot 20tb
Original price
$2.99
-
Original price
$2.99
Dogus Green Tea w/Bergamot 20tb
Looking for a refreshing tea that's full of flavor and packed with health benefits? Try Dogus Green Tea with Bergamot. This 20tb pack of tea is perfect for tea lovers who enjoy a citrusy and floral taste in their tea. Made with carefully selected tea leaves and infused with natural bergamot flavor, this tea has a unique taste and aroma that will leave you feeling refreshed and energized.
Dogus Green Tea with Bergamot is rich in antioxidants and has numerous health benefits. It can help boost your immune system, aid in digestion, and even help with weight loss. Plus, it's a great alternative to coffee or sugary drinks, making it the perfect addition to your daily routine.
Each tea bag is individually wrapped to ensure freshness and easy use. Simply steep a tea bag in hot water for 3-5 minutes and enjoy. Whether you're sipping it hot or cold, Dogus Green Tea with Bergamot is a great choice for anyone looking for a delicious and healthy tea option.