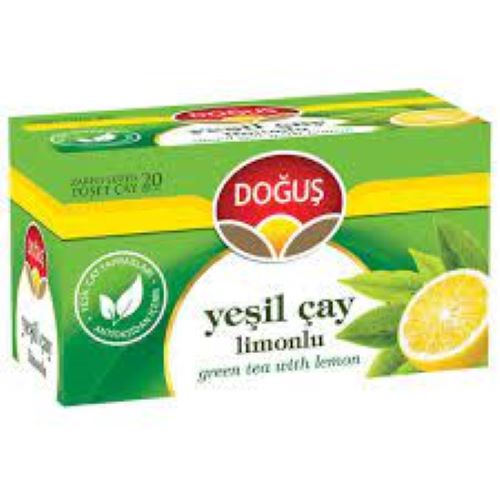 Dogus Green Tea 20tb
Original price
$2.49
-
Original price
$2.49
Dogus Green Tea 20tb
Indulge in the refreshing taste and aroma of Dogus Green Tea. This premium tea is made from high-quality green tea leaves that are carefully selected and blended to create a perfect balance of flavor and aroma.
The tea is rich in antioxidants and offers numerous health benefits, including boosting the immune system, aiding in weight loss, and promoting cardiovascular health.
Each box contains 20 tea bags, making it convenient for daily use or for sharing with friends and family. The tea bags are individually wrapped to ensure maximum freshness and flavor.
To enjoy, simply steep the tea bag in hot water for 2-3 minutes and enjoy the soothing, delicate flavor of green tea.
Add Dogus Green Tea to your daily routine for a healthy and delicious way to start your day or to unwind after a long day.