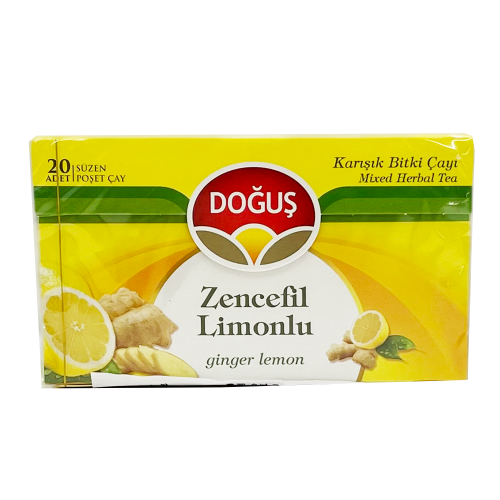 Dogus Ginger Lemon Tea 20tb
Original price
$2.49
-
Original price
$2.49
Dogus Ginger Lemon Tea 20tb
Looking for a refreshing tea that can awaken your senses and energize your body? Look no further than Dogus Ginger Lemon Tea, a delicious and invigorating blend of ginger and lemon that will help you start your day off on the right foot.
Each tea bag contains a carefully balanced blend of ginger and lemon, creating a zesty and refreshing taste that will leave you feeling revitalized and ready to take on the day. Ginger is known for its natural anti-inflammatory and antioxidant properties, while lemon is rich in vitamin C, making this tea a great choice for those looking to support their immune system.
Dogus Ginger Lemon Tea is also a great option for those looking for a caffeine-free alternative to traditional tea or coffee. Simply steep a tea bag in hot water for a few minutes, and enjoy the invigorating aroma and flavor of this delicious and healthful tea.
Whether you're looking for a morning pick-me-up, an afternoon refreshment, or a soothing bedtime treat, Dogus Ginger Lemon Tea is a great choice for any time of day. Order yours today and experience the delicious and invigorating taste of this refreshing tea for yourself!