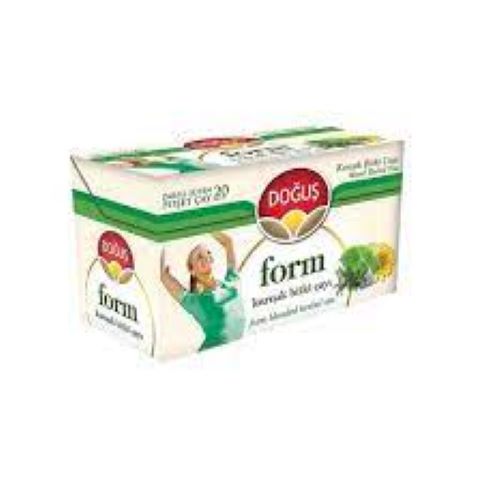 Dogus Form Mix Herbal Tea 20tb
Original price
$3.99
-
Original price
$3.99
Dogus Form Mix Herbal Tea 20tb
Looking for a refreshing cup of tea to start your day? Look no further than Dogus Form Mix Herbal Tea! This blend of carefully selected herbs will leave you feeling revitalized and ready to tackle whatever comes your way.
Each tea bag contains a combination of natural herbs, including fennel, lemon balm, anise, and chamomile, that work together to promote digestive health and support overall wellness. Plus, the tea's soothing aroma and delicious taste will make you want to brew a cup every day.
Dogus Form Mix Herbal Tea is perfect for those who want to enjoy the benefits of herbal tea without any added caffeine. Simply steep a tea bag in hot water for 3-5 minutes, and enjoy the warm, comforting taste and aroma of this delicious herbal tea. Add a touch of honey or lemon for a sweeter flavor, or enjoy it as is for a relaxing and refreshing cup of tea.