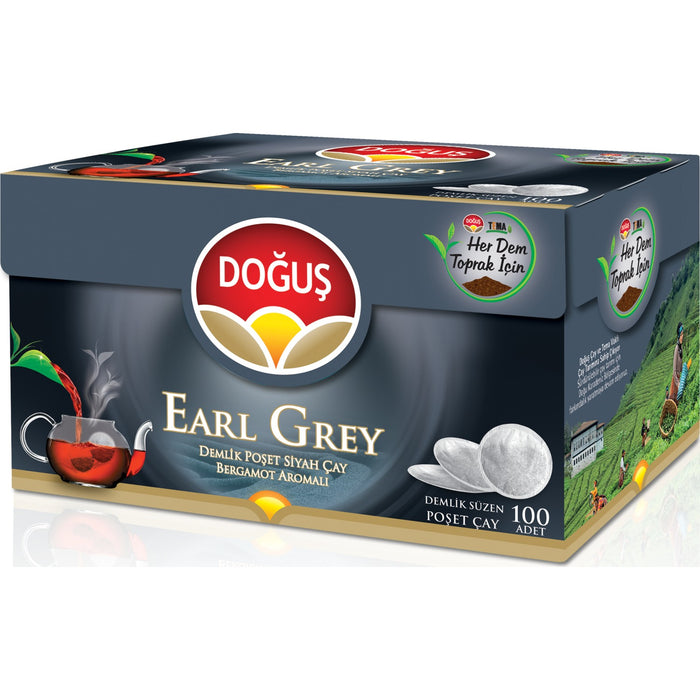 Dogus Earl Grey Demlik Poset
Sold out
Original price
$3.99
-
Original price
$3.99
Dogus Earl Grey Demlik Poset
Indulge in the luxurious taste of Dogus Earl Grey Demlik Poset! This premium tea blend is crafted with the finest quality tea leaves and infused with natural bergamot oil, resulting in a distinctive and refreshing flavor that will leave you feeling satisfied and refreshed.
Perfectly suited for any tea lover, this tea is a great choice for any time of day. Whether you prefer to start your morning with a hot cup of tea or unwind after a long day, Dogus Earl Grey Demlik Poset is the perfect companion.
Each teapot bag is individually packed, ensuring that you get a fresh and consistent flavor every time. With its convenient design, you can easily brew a perfect cup of tea with no mess or fuss.
Plus, the elegant and eye-catching packaging makes this tea an ideal gift for friends, family, or colleagues who appreciate quality tea blends.
So why settle for a mediocre cup of tea when you can enjoy the rich and complex flavors of Dogus Earl Grey Demlik Poset? Order now and elevate your tea drinking experience!