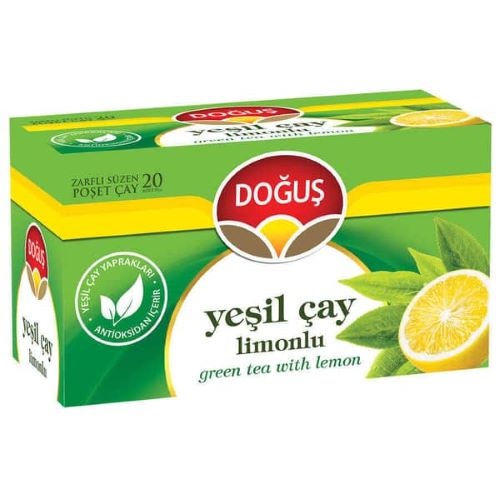 Dogus Cin. Clove Green Tea 20tb
Original price
$2.99
-
Original price
$2.99
Dogus Cin. Clove Green Tea 20tb
Looking for a tea that is both soothing and flavorful? Look no further than Dogus Cinnamon and Clove Green Tea! This delicious tea is the perfect combination of spicy cinnamon and warm cloves, all balanced by the lightness of green tea.
Made with only the highest quality ingredients, this tea is sure to become a staple in your pantry. Each tea bag is carefully crafted to ensure a delicious and satisfying cup of tea every time.
In addition to its delicious taste, this tea also provides numerous health benefits. Green tea is known for its high levels of antioxidants, which can help to protect the body from damage caused by free radicals. Cinnamon and clove have also been shown to have anti-inflammatory and anti-bacterial properties, making this tea an excellent choice for those looking to support their overall health and wellness.
Enjoy a cup of Dogus Cinnamon and Clove Green Tea today and experience the perfect balance of flavor and health!