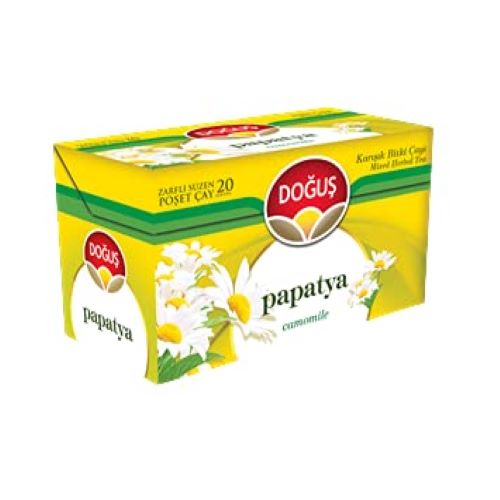 Dogus Camomile Tea 20tb
Original price
$3.99
-
Original price
$3.99
Dogus Camomile Tea 20tb
Dogus Camomile Tea is a delicious herbal tea that is perfect for those who are looking for a soothing and calming drink. Made from the highest quality camomile flowers, this tea has a sweet and floral aroma that will make you feel relaxed and refreshed.
Each tea bag contains carefully selected camomile flowers that have been expertly blended to create a delicious and aromatic tea. Camomile is known for its calming properties and is often used to promote relaxation and reduce stress.
This tea is easy to prepare and can be enjoyed at any time of the day. Simply steep a tea bag in hot water for a few minutes and then sit back, relax and enjoy the delicious and soothing taste of Dogus Camomile Tea.
With its natural ingredients and delicious taste, Dogus Camomile Tea is the perfect choice for those who want to enjoy a healthy and refreshing drink. Whether you're looking to unwind after a long day, or you simply want to enjoy a delicious and calming tea, Dogus Camomile Tea is the perfect choice.