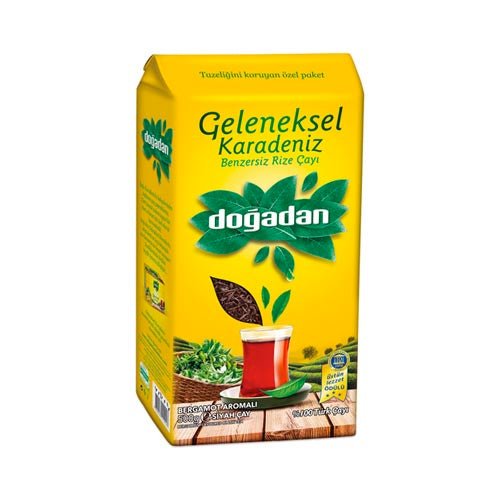 Dogadan Karadeniz Tea 500gr
Original price
$7.39
-
Original price
$7.39
Dogadan Karadeniz Tea 500gr
If you're looking for a delicious and revitalizing tea, look no further than Dogadan Karadeniz Tea! Made from carefully selected black tea leaves grown in the picturesque and mountainous Karadeniz region, this tea offers a robust and full-bodied flavor that is sure to awaken your senses and provide a much-needed boost to your day.
Each bag of Dogadan Karadeniz Tea contains 500 grams of premium tea leaves, expertly blended to ensure a consistent and delightful taste every time you brew it. Whether you prefer your tea strong and bold or light and fragrant, this tea can be brewed to suit your taste, making it perfect for any occasion.
So why wait? Indulge in the rich, smooth taste of Dogadan Karadeniz Tea today and experience the unique and delicious flavor of the Turkish Black Sea region from the comfort of your own home!