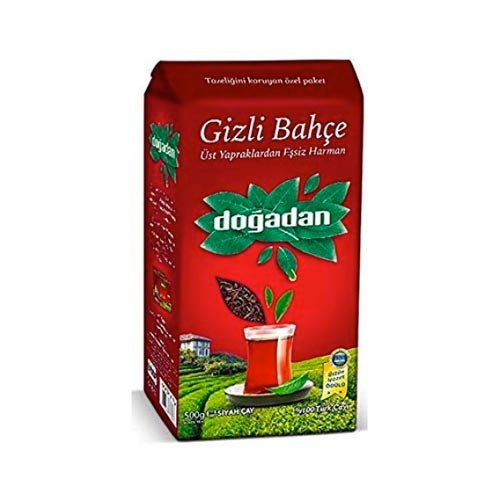 DOGADAN GIZLI BAHCE 500GR
Original price
$7.39
-
Original price
$7.39
DOGADAN GIZLI BAHCE 500GR
Introducing Dogadan Gizli Bahce, a premium quality herbal tea blend that will transport you to a secret garden of natural goodness. This unique blend is made from a selection of handpicked herbs, carefully combined to create a flavorful and aromatic tea experience.
Dogadan Gizli Bahce is a great way to start your day or to unwind after a long day. It's a rich source of antioxidants and nutrients, which can help to support your immune system and promote overall health and wellness. With its natural and wholesome ingredients, you can enjoy a cup of Dogadan Gizli Bahce knowing that you're making a healthy choice for yourself.
The blend includes a variety of herbs such as chamomile, linden, mint, rosehip, and lemon balm, each with their unique benefits. Chamomile is known to help with relaxation and sleep, while linden is believed to help with anxiety and digestive issues. Mint is known for its cooling and soothing properties, and rosehip is high in vitamin C, which supports immune function. Lemon balm is also believed to help with relaxation and may improve mood.
Dogadan Gizli Bahce comes in a convenient 500g package, which makes it perfect for those who want to try out this delicious and soothing herbal tea blend or for those who prefer to keep a smaller amount on hand. So why not indulge in the delicious and soothing flavors of Dogadan Gizli Bahce and experience the natural goodness of this premium herbal tea blend today?