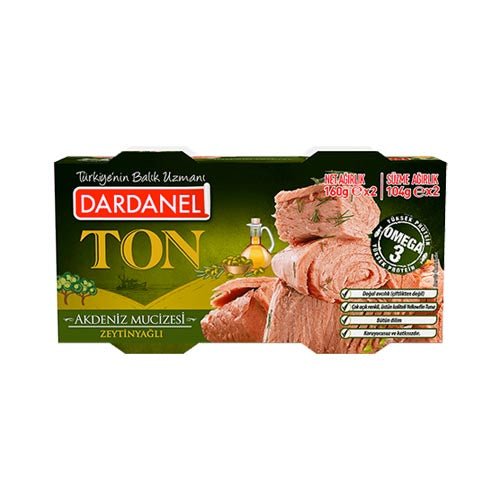 Dardanel in Olive Oil 160grx2
Original price
$8.49
-
Original price
$8.49
Dardanel in Olive Oil 160grx2
Indulge in the delicious taste of premium quality seafood with Dardanel in Olive Oil 160grx2. These beautiful cans contain carefully selected, sustainably sourced fish that are preserved in high-quality olive oil, creating a flavorful and satisfying snack that's perfect for any occasion.
Each can of Dardanel in Olive Oil 160grx2 contains two servings of delicious seafood that are packed with flavor and nutrition. The fish are carefully selected and preserved in the highest-quality olive oil, which gives them a rich and savory flavor that will tantalize your taste buds and leave you wanting more.
Whether you're looking for a healthy snack to enjoy on the go, or a tasty ingredient to add to your favorite recipes, Dardanel in Olive Oil 160grx2 is the perfect choice. With its convenient size and easy-to-open cans, it's perfect for enjoying at home, at work, or on the go.
And with its all-natural ingredients and no added preservatives, you can indulge in Dardanel in Olive Oil 160grx2 without any guilt. So why settle for ordinary seafood snacks when you can have something truly special and delicious? Try Dardanel in Olive Oil 160grx2 today and experience the perfect combination of savory seafood and rich olive oil that will leave you feeling satisfied and content.