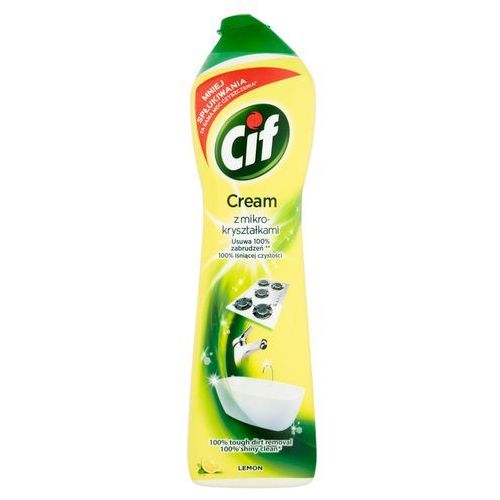 Cif Max Lemon
Original price
$3.59
-
Original price
$3.59
Cif Max Lemon, the ultimate cleaning solution for your home! With its powerful formula and refreshing lemon scent, Cif Max Lemon is the perfect cleaning product for those who demand nothing but the best.
With Cif Max Lemon, you can tackle even the toughest of cleaning jobs with ease. Its advanced formula effectively removes grease, grime, and dirt from all surfaces, leaving your home spotless and smelling fresh.
Whether you're cleaning your kitchen, bathroom, or living room, Cif Max Lemon is the perfect all-purpose cleaner. Its versatile formula can be used on a wide range of surfaces, including countertops, floors, and appliances.
And with its easy-to-use spray bottle, cleaning has never been more convenient. Simply spray Cif Max Lemon onto the surface you want to clean, let it sit for a few seconds, and wipe away the dirt and grime.
So if you want a powerful and versatile cleaning solution that leaves your home smelling fresh and clean, look no further than Cif Max Lemon. Try it today and experience the difference for yourself!