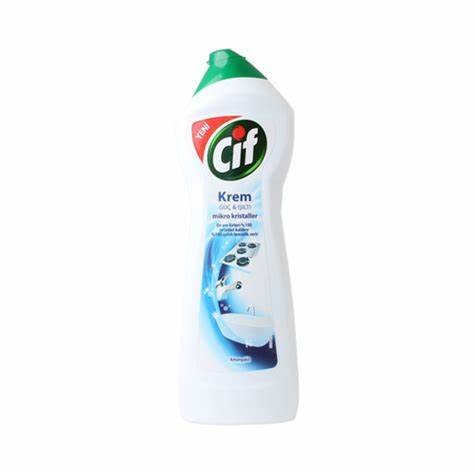 Cif Krem Amonyak
Original price
$3.59
-
Original price
$3.59
Cif Krem Amonyak, a powerful cleaning solution that's perfect for removing tough stains and grime from your home. Formulated with ammonia and micro-particles, this cream cleaner penetrates deep into surfaces to lift dirt and stains, leaving your surfaces looking sparkling clean.
Whether you're cleaning your kitchen, bathroom, or any other room in your home, Cif Krem Amonyak is up to the task. It's great for removing tough stains like grease, soap scum, and hard water deposits, making your surfaces look like new again.
Cif Krem Amonyak is easy to use - simply apply the cream cleaner to the surface you want to clean, let it sit for a few moments, and then wipe it away with a damp cloth. The ammonia formula helps to dissolve stubborn stains, while the micro-particles scrub away dirt and grime.
This cream cleaner is also versatile and can be used on a wide variety of surfaces, including tiles, sinks, toilets, and even stainless steel. It's also gentle enough to use on delicate surfaces like marble and ceramics.
Cif Krem Amonyak is a powerful and effective cleaning solution that's perfect for anyone looking for a reliable way to keep their home clean and sparkling. Order now and experience the cleaning power of Cif Krem Amonyak for yourself!