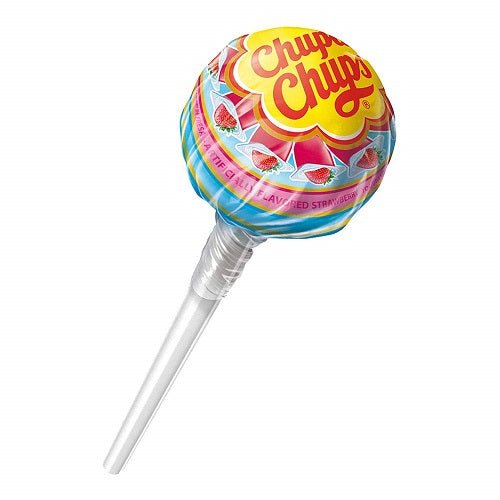 CHUPA CHUPS LOLIPOP
Original price
$0.49
-
Original price
$0.49
CHUPA CHUPS LOLIPOP
Chupa Chups Lollipop, the world's most popular and beloved lollipop brand that has been bringing joy to candy lovers for over 60 years. Made with high-quality ingredients and available in a variety of fun and delicious flavors, Chupa Chups Lollipops are perfect for people of all ages.
Each Chupa Chups Lollipop features a unique, colorful design and is individually wrapped for freshness and convenience. With classic flavors like cherry, strawberry, and orange, as well as fun and unique flavors like cola, bubblegum, and cotton candy, there's a Chupa Chups Lollipop for everyone.
These lollipops are perfect for satisfying a sweet tooth, whether you're at work, on the go, or relaxing at home. They're also a great addition to party favors, gift baskets, and candy dishes.
Chupa Chups Lollipops are made with only the finest ingredients, including natural fruit flavors and colors. They're also gluten-free and contain no artificial preservatives, making them a great snack option for people with dietary restrictions.
Chupa Chups Lollipop is a beloved and iconic candy that's perfect for anyone looking for a fun and delicious treat. Order now and experience the joy and sweetness of Chupa Chups Lollipop today!