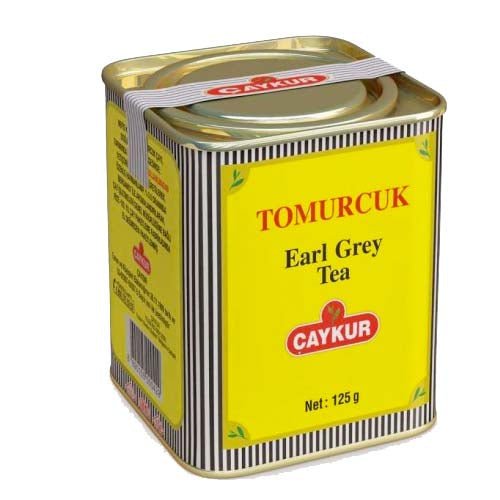 CAYKUR TOMURCUK TEA 125GR CAN
Original price
$3.19
-
Original price
$3.19
CAYKUR TOMURCUK TEA 125GR CAN
Discover the delightful taste of Caykur Tomurcuk Tea 125g can, a premium quality green tea that's perfect for tea lovers who seek a unique and refreshing flavor. Sourced from the finest tea gardens of Turkey, this tea is made from fresh and tender tea leaves, carefully picked and processed to retain their natural taste and aroma.
Caykur Tomurcuk Tea 125g can boasts a delicate and mellow flavor, with a pleasant aroma that will awaken your senses. The tea leaves are carefully hand-rolled into small, tender buds that unfurl when brewed, providing a visually stunning experience.
This tea is perfect for those who seek a healthy and nutritious beverage option, as it is packed with antioxidants and nutrients that are beneficial for your well-being. Each can contains 125 grams of tea, providing you with a generous supply that's perfect for enjoying at home or at work.
The can packaging is designed to preserve the freshness and aroma of the tea for a long time, ensuring that you can enjoy the same great taste with every cup.
Caykur Tomurcuk Tea 125g can is also versatile, allowing you to experiment with different brewing methods and temperatures to find the perfect cup of tea that suits your taste.
Experience the refreshing and soothing taste of Caykur Tomurcuk Tea 125g can and indulge in the authentic flavor of Turkish green tea. Order now and savor a cup of this delightful tea at your convenience!