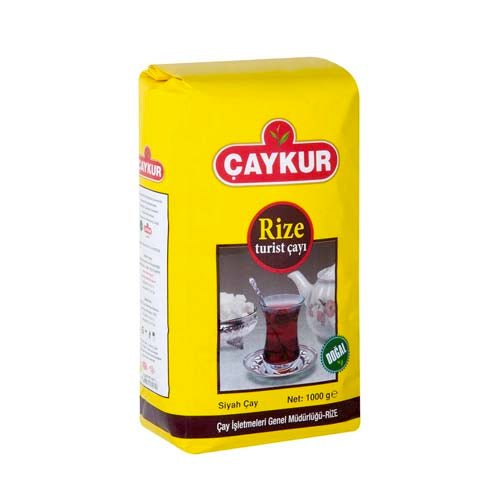 Caykur Rize Tea 1kg
Original price
$9.99
-
Original price
$9.99
Caykur Rize Tea 1kg
Looking for a high-quality tea that's both flavorful and aromatic? Look no further than Caykur Rize Tea 1kg, a premium quality tea that's perfect for tea lovers who demand only the best.
Crafted from the finest tea leaves from the Rize region of Turkey, Caykur Rize Tea 1kg offers a unique and authentic taste that's hard to find elsewhere. The tea leaves are carefully hand-picked and processed to ensure the perfect balance of flavor and aroma, providing a rich and satisfying taste that's perfect for any time of day.
Each package of Caykur Rize Tea 1kg contains 1 kilogram of tea, providing you with a generous supply that's perfect for sharing with friends and family. Whether you're brewing a cup of tea in the morning, or relaxing with a warm cup in the evening, this tea is perfect for any occasion.
Caykur Rize Tea 1kg is also versatile, allowing you to prepare it according to your preference. You can brew it strong or mild, or add your favorite spices and flavors for a personalized touch. This tea is perfect for any time of day, whether you're starting your morning or winding down in the evening.
So why wait? Treat yourself to the rich, authentic flavor of Caykur Rize Tea 1kg and experience the true essence of a perfect cup of tea. Order now and enjoy the finest quality tea at your convenience!