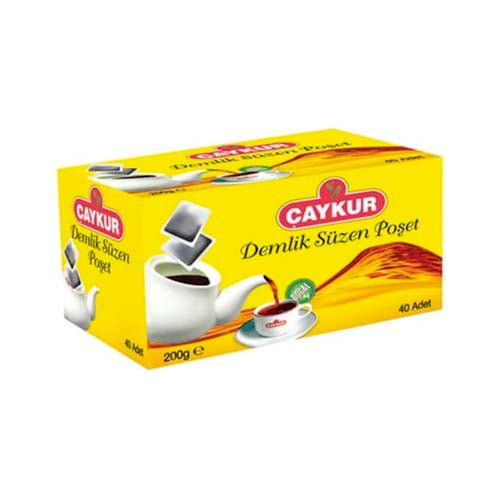 CAYKUR DEMLIK POSET TEA 40TB 200gr
Original price
$4.49
-
Original price
$4.49
CAYKUR DEMLIK POSET TEA 40TB 200gr
Looking for a high-quality tea blend that's perfect for any occasion? Look no further than CAYKUR DEMLIK POSET TEA 40TB 200gr! This expertly crafted tea blend features a deliciously rich and aromatic flavor that's sure to delight your senses.
Each package contains 40 tea bags, making it easy to enjoy your favorite beverage anytime, anywhere. And with a weight of 200 grams, this tea is perfect for sharing with friends and family, or for enjoying all to yourself!
Made from the finest tea leaves, CAYKUR DEMLIK POSET TEA 40TB 200gr is carefully selected and expertly blended to create a deliciously smooth and satisfying taste. Whether you're enjoying a cup in the morning to start your day off right, or unwinding with a cup in the evening after a long day, this tea is the perfect choice.
So why wait? Treat yourself to the luxurious taste of CAYKUR DEMLIK POSET TEA 40TB 200gr today and experience the perfect cup of tea!