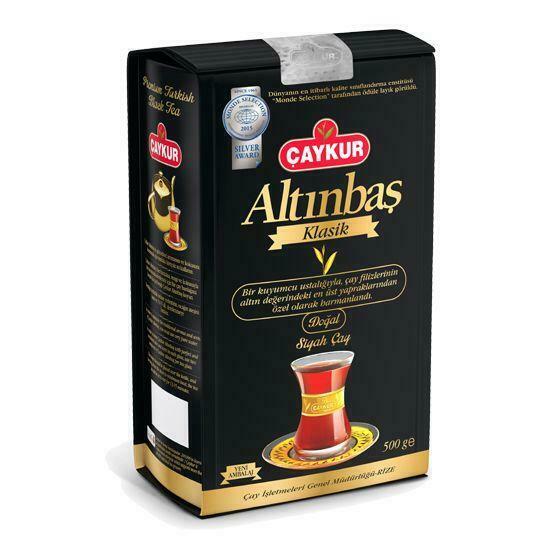 CAYKUR ALTINBAS TEA 500GR
Original price
$6.29
-
Original price
$6.29
CAYKUR ALTINBAS TEA 500GR
Looking for a high-quality tea that offers a delicious and aromatic taste experience? Look no further than Caykur Altinbas Tea 500gr! This premium quality tea is made from the finest tea leaves and offers a rich and flavorful taste that is sure to please any tea lover.
Caykur Altinbas Tea 500gr is carefully hand-picked and processed to ensure the highest quality and flavor. The tea leaves are grown in the lush green hills of Turkey, where the perfect climate and soil conditions create an ideal environment for tea cultivation.
With its rich and robust taste, Caykur Altinbas Tea 500gr is perfect for both hot and iced tea, making it a versatile choice for any occasion. Whether you're looking for a comforting cup of tea in the morning or a refreshing iced tea on a hot summer day, this tea is sure to satisfy.
Not only does this tea taste great, but it also offers numerous health benefits. Tea is rich in antioxidants and other beneficial compounds that can help support overall health and well-being. So you can enjoy the delicious taste of Caykur Altinbas Tea 500gr while also supporting a healthy lifestyle.
In summary, if you're looking for a high-quality and flavorful tea that offers numerous health benefits, be sure to try Caykur Altinbas Tea 500gr today. It's the perfect choice for anyone who loves a great cup of tea!