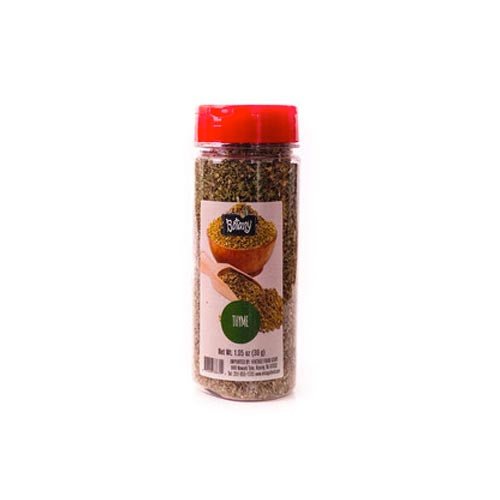 Botany Thyme 100gr
Original price
$4.39
-
Original price
$4.39
Botany Thyme/Kekik 100gr
Add a touch of earthy and aromatic flavor to your dishes with Botany Thyme! This versatile herb is a staple in Mediterranean and Middle Eastern cuisine and can be used to enhance the flavor of various dishes. Botany Thyme has a slightly sweet and minty taste and a fragrant aroma that pairs well with roasted meats, vegetables, and soups.
Our 100g pack of Botany Thyme is perfect for those who love to experiment with new flavors in their cooking. It comes in a resealable bag to keep the herb fresh and flavorful. Our thyme is carefully selected and packaged to ensure that you get the highest quality herb possible.
Botany Thyme is not only delicious, but it also has health benefits. It contains essential oils that have antibacterial and antifungal properties, making it a great natural remedy for coughs and sore throats.
Add Botany Thyme to your spice rack today and elevate your cooking to a new level!