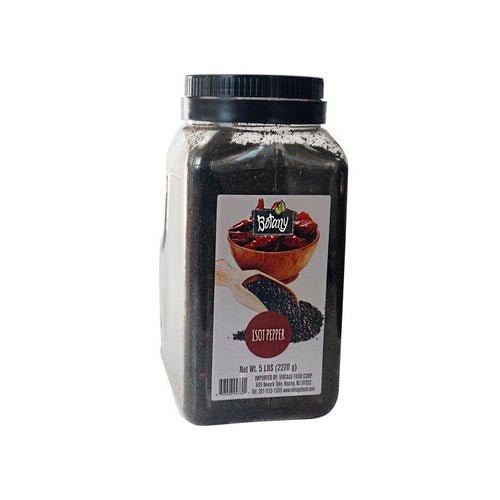 Botany Isot Pepper 5lbs
Original price
$28.99
-
Original price
$28.99
Botany Isot Pepper 5lbs
If you're looking for an authentic, high-quality Isot pepper to add to your spice collection, Botany Isot Pepper is the perfect choice. Our Isot pepper is sourced from the finest Turkish farms, where the peppers are carefully grown, harvested, and processed to maintain their bold, smoky flavor.
Botany Isot Pepper is a versatile spice that can be used in a variety of dishes. Its unique flavor adds a depth and complexity to marinades, rubs, and sauces, and it is an essential ingredient in many traditional Turkish recipes.
At Botany, we take pride in our commitment to providing our customers with the highest quality spices. Our Isot Pepper is 100% natural and free of preservatives, colors, and artificial flavors. We use a unique sourcing process to ensure that each batch of Botany Isot Pepper is packed with flavor and aroma.
Our 5lb (2,270g) package of Botany Isot Pepper is perfect for professional chefs and home cooks who use this versatile spice frequently. With such a large quantity on hand, you'll always have Isot Pepper when you need it. So whether you're a professional chef or a home cook, Botany Isot Pepper is the perfect choice to add bold, smoky flavor to your dishes. Order your 5lb package today and experience the authentic flavor of Turkish Isot Pepper!