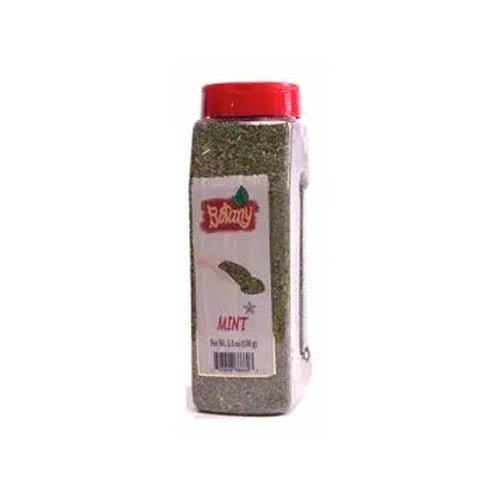 Botany Dried Mint 150gr
Original price
$3.99
-
Original price
$3.99
Botany Dried Mint 150gr
Introducing Botany Dried Mint, a premium quality herb that will add a fresh and minty flavor to your favorite dishes. Our dried mint is made from high-quality mint leaves and carefully processed, ensuring a rich and flavorful herb that will elevate your culinary creations.
Botany Dried Mint is incredibly versatile and can be used in a wide range of dishes, from salads to teas. It is commonly used in Mediterranean and Middle Eastern cuisine and is a staple in many spice blends.
At Botany, we take pride in our commitment to quality and authenticity. Our Dried Mint is 100% natural, with no added preservatives, colors or flavors. Our unique sourcing process ensures that each packet of Botany Dried Mint is packed with flavor and aroma, making it a must-have herb for any kitchen.
Whether you're a professional chef or a home cook, Botany Dried Mint is a perfect addition to your herb collection. Add it to your favorite recipes for a fresh and aromatic twist. Order your packet of Botany Dried Mint today and discover the delicious possibilities of this versatile herb.