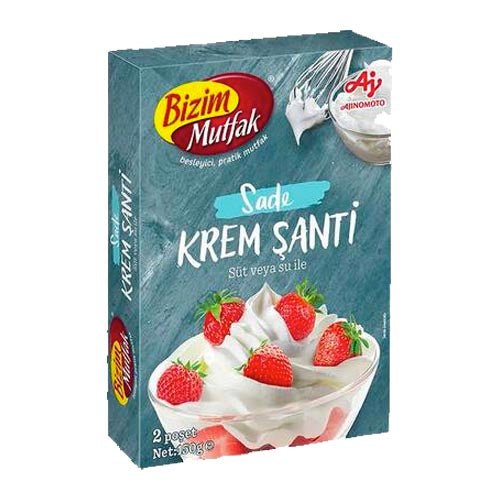 BM KREM SANTI SADE 150GR
Original price
$2.99
-
Original price
$2.99
BM KREM SANTI SADE 150GR
Looking for a versatile and delicious spread to add to your breakfast or snack routine? BM Krem Santi Sade 150gr is the perfect choice! Our spread is made from high-quality ingredients, ensuring a smooth and creamy texture with a deliciously rich taste.
Our Krem Santi Sade is perfect for spreading on toast, croissants, or biscuits, and can also be used as a filling for cakes, pastries, or crepes. The convenient 150gr size is perfect for households that love to indulge in delicious spreads or for individuals who prefer smaller-sized jars.
At BM, we take pride in using only the highest quality ingredients in our products. Our Krem Santi Sade is made with real milk and cream, ensuring a rich and authentic taste that is sure to satisfy your sweet cravings.
Our Krem Santi Sade is also a healthier choice as it is free from hydrogenated oils, artificial flavors, and preservatives, ensuring that you get the best quality and taste in every bite.
So, whether you're a sweet-toothed individual or looking for a delicious and versatile spread for your household, BM Krem Santi Sade 150gr is the perfect choice. Order yours today and indulge in the creamy, rich, and authentic taste of our premium spread!