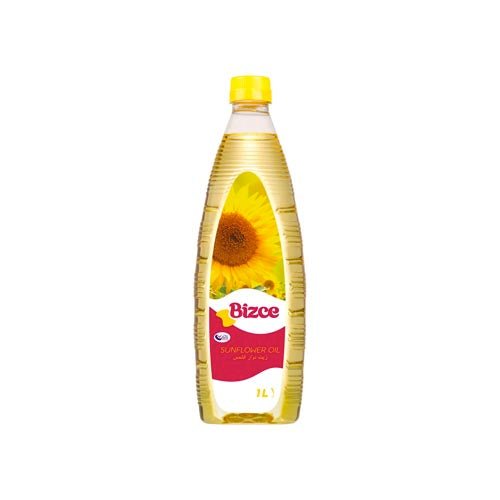 Bizce Sunflower Oil 1lt
Sold out
Original price
$2.79
-
Original price
$2.79
Bizce Sunflower Oil 1lt
Looking for a high-quality and versatile cooking oil? Look no further than Bizce Sunflower Oil 1lt! Our sunflower oil is made from the finest quality sunflower seeds, carefully pressed to create a pure and flavorful oil that is perfect for all your cooking needs.
Our sunflower oil is perfect for frying, baking, and sautéing, adding a light and delicate flavor to all your favorite dishes. The convenient 1lt size is perfect for households that cook frequently or for individuals who prefer smaller-sized bottles.
At Bizce, we take pride in using only the highest quality ingredients in our sunflower oil. Our sunflower seeds are carefully selected and pressed using state-of-the-art technology to ensure a pure and flavorful oil.
Our sunflower oil is also a healthy option, as it is low in saturated fat and high in unsaturated fat, which has been shown to promote heart health. Plus, it is naturally rich in vitamin E and antioxidants, which help to support overall health and wellbeing.
So whether you're a home cook or a professional chef, Bizce Sunflower Oil 1lt is the perfect choice for all your cooking needs. Order yours today and experience the delicious taste and health benefits of our premium sunflower oil!