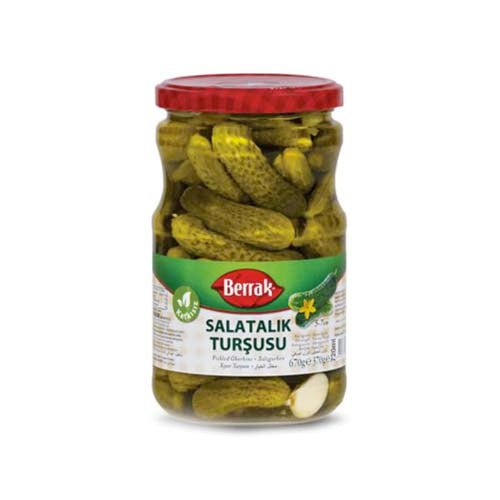 BERRAK GHERKIN PICKLES 680ml
Original price
$3.99
-
Original price
$3.99
BERRAK GHERKIN PICKLES 680ml
BERRAK GHERKIN PICKLES 680ml are the perfect snack for anyone looking for a delicious and healthy treat. Made from high-quality ingredients and carefully pickled to create a tangy and flavorful taste, these pickles are sure to satisfy your cravings.
Gherkin pickles are a low-calorie and low-fat snack option, making them ideal for anyone looking to maintain a healthy diet. They are also high in fiber, which can help promote digestive health and keep you feeling full and satisfied.
These delicious pickles are a versatile addition to any meal. Add them to sandwiches, burgers, wraps, or salads for an extra crunch and tangy flavor, or enjoy them as a side dish to your favorite meats and vegetables.
The convenient 680ml jar size makes it easy to enjoy these pickles anytime, anywhere. Whether you're snacking on them at home, bringing them to work, or sharing them with friends and family, you can always have a jar of BERRAK GHERKIN PICKLES within reach.
So if you're looking for a healthy and delicious snack option, try BERRAK GHERKIN PICKLES 680ml today and experience the crisp and tangy flavor of these high-quality pickles!