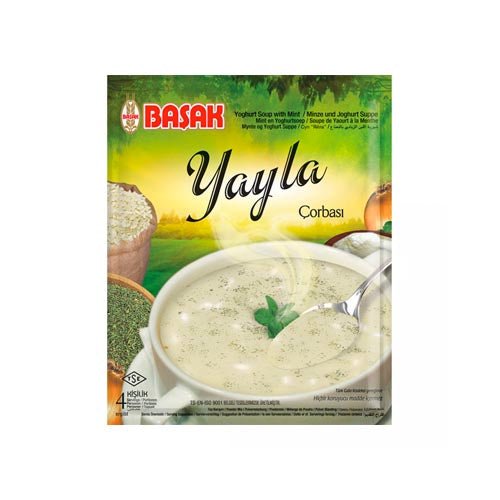 BASAK YAYLA SOUP 75GR
Original price
$0.99
-
Original price
$0.99
BASAK YAYLA SOUP 75GR
Warm up your taste buds with the delicious and hearty BASAK YAYLA SOUP 75GR. This traditional Turkish soup is made from the finest ingredients and features a savory blend of rice, chickpeas, and herbs that will satisfy even the most discerning of palates.
Easy to prepare and perfect for a quick meal, this soup is a great option for busy individuals and families. Simply add water and bring to a boil for a delicious and satisfying meal in minutes. And with its compact 75GR size, it's also a great option for camping trips and other outdoor adventures.
One of the best things about BASAK YAYLA SOUP 75GR is that it's a healthy option for anyone looking to maintain a balanced diet. It's gluten-free, vegan-friendly, and contains no artificial colors or flavors, making it a great choice for those with dietary restrictions.
Whether you're a fan of Turkish cuisine or simply looking for a delicious and satisfying soup option, BASAK YAYLA SOUP 75GR is a must-try. Order yours today and discover the rich flavors of this traditional dish!