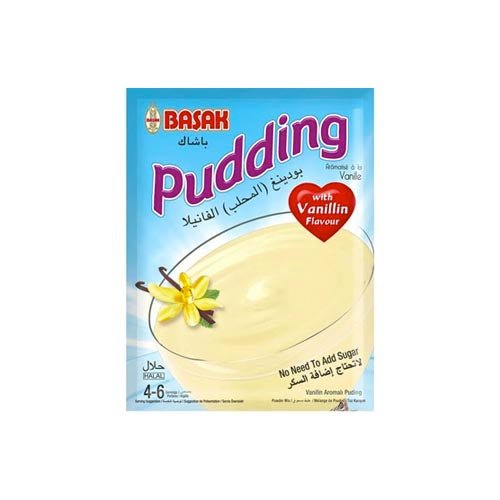 BASAK VANILLA PUDDING 130GR
Original price
$1.59
-
Original price
$1.59
BASAK VANILLA PUDDING 130GR
This easy-to-make pudding mix is made from high-quality ingredients and offers a deliciously smooth and velvety texture with a heavenly vanilla flavor. The mix is quick and easy to prepare, taking only a few minutes to make, making it a great dessert option for busy weeknights or last-minute dinner parties.
Each package of Basak Vanilla Pudding contains 130 grams of pudding mix, making it perfect for serving to a group of friends or family. You can also add your own creative touches by topping the pudding with fresh fruits or whipped cream to create a dessert that looks as good as it tastes.
Basak Vanilla Pudding is free from artificial colors, flavors, and preservatives, ensuring that you are getting only the best and most natural ingredients in your dessert. It is also a great source of calcium, which is essential for strong bones and teeth.
Whether you're a fan of classic desserts or simply looking for a sweet treat to enjoy, Basak Vanilla Pudding is the perfect choice. Its rich and creamy texture and delicious vanilla flavor will leave you craving for more. So why not try it today and indulge in a sweet and satisfying dessert?