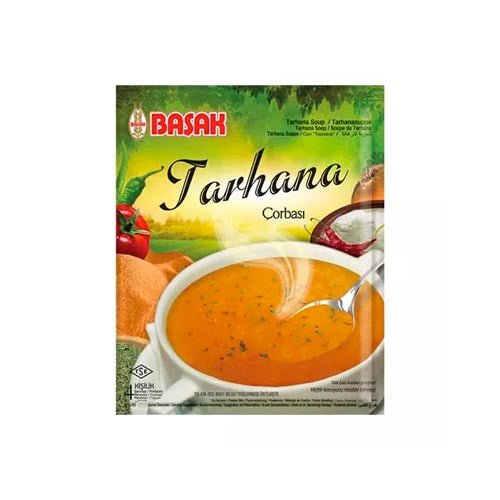 Basak Tarhana 65 gr
Original price
$0.99
-
Original price
$0.99
Basak Tarhana 65 gr
Tarhana is a popular dried food mix made from a combination of fermented grain and yogurt or buttermilk. This delicious and nutritious food is a staple in Turkish households and is enjoyed as a soup or a dip.
The Basak Tarhana 65 gr is a convenient and easy-to-use mix that allows you to enjoy the authentic taste of tarhana in your own home. Simply mix with hot water and let it simmer for a few minutes to create a flavorful and comforting soup.
This tarhana mix is made with high-quality ingredients and is free from artificial flavors, colors, and preservatives. It is also a great source of protein, fiber, and vitamins, making it a nutritious addition to your diet.
The Basak Tarhana 65 gr is also a great option for those who are short on time but still want to enjoy a delicious and hearty meal. Its compact size makes it easy to store and perfect for on-the-go meals or quick and easy dinners.
So why not try Basak Tarhana 65 gr and experience the delicious taste of traditional Turkish cuisine in your own home?