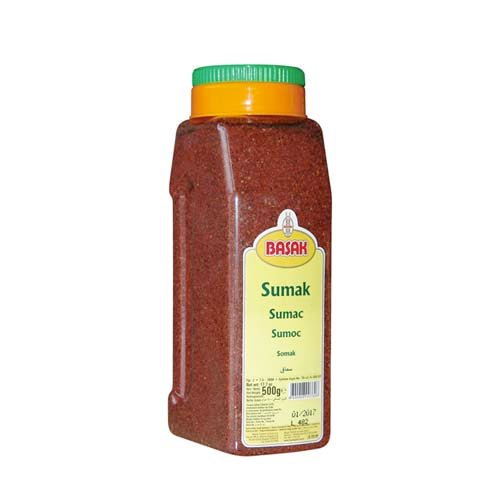 Basak Sumac 500gr
Original price
$7.49
-
Original price
$7.49
Basak Sumac 500gr
Sumac is a popular Middle Eastern spice known for its vibrant red color and citrusy taste. This high-quality sumac from Basak is made from ground sumac berries and is perfect for adding flavor and color to your dishes.
With its zesty and tangy flavor, sumac is a versatile spice that can be used in a variety of dishes. Sprinkle it over hummus, salads, or roasted vegetables for a tangy twist. Use it to season meats or fish, or add it to marinades or dressings for a flavorful boost.
The Basak Sumac 500gr is also great for those who love to experiment with new flavors and cuisines. Try using it in traditional Middle Eastern dishes like fattoush or muhammara, or add it to your favorite recipes for a unique twist.
The large 500gr size makes it perfect for those who use sumac frequently or for those who love to cook in bulk. The resealable packaging ensures that the spice stays fresh and flavorful for longer.
So why wait? Add some Basak Sumac 500gr to your spice collection today and elevate your dishes with its bold and tangy flavor!