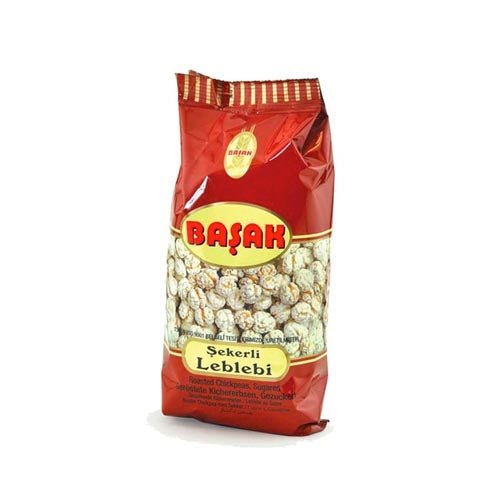 BASAK SEKERLI LEBLEBI 300GR
Original price
$3.99
-
Original price
$3.99
BASAK SEKERLI LEBLEBI 300GR
This 300-gram package of sweetened roasted chickpeas is a perfect snack for any occasion. The chickpeas are carefully selected, roasted to perfection, and coated with a sweet sugar glaze to create a deliciously addictive treat.
With Basak's commitment to quality and freshness, you can be sure that you're getting the best possible product. This Sekerli Leblebi is carefully crafted and packaged to ensure maximum freshness and flavor, so you can enjoy its delicious taste in every bite.
Basak Sekerli Leblebi is a versatile snack that can be enjoyed on its own, or used as a topping for desserts or salads. It is a healthier alternative to traditional sugary snacks, as it is high in protein and fiber.
This package contains 300 grams of Sekerli Leblebi, making it a convenient and affordable way to enjoy this delicious snack. Whether you're looking for a mid-day snack or a party treat, Basak Sekerli Leblebi is the perfect choice for satisfying your sweet cravings.
So why wait? Add a package of Basak Sekerli Leblebi to your pantry today and enjoy the sweet and crunchy goodness of this delicious snack!