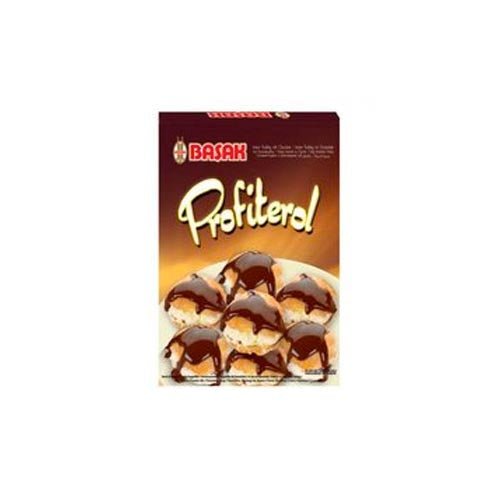 BASAK PROFITEROL 360GR
Original price
$4.89
-
Original price
$4.89
BASAK PROFITEROL 360GR
This 360-gram package contains everything you need to make the perfect profiteroles, a classic French dessert. The package includes choux pastry, vanilla cream filling, and chocolate sauce, all made with high-quality ingredients.
With Basak's commitment to quality and freshness, you can be sure that you're getting the best possible product. The choux pastry is light and fluffy, the vanilla cream filling is creamy and smooth, and the chocolate sauce is rich and decadent.
Basak Profiterol is easy to make and perfect for any occasion. Simply bake the choux pastry, fill it with the delicious vanilla cream, and top it with the decadent chocolate sauce. The result is a mouth-watering dessert that everyone will love.
This package contains 360 grams of Profiterol, making it a convenient and affordable way to enjoy this classic French dessert. Whether you're serving it for a special occasion or simply indulging in a sweet treat, Basak Profiterol is the perfect choice.
So why wait? Add a package of Basak Profiterol to your cart today and enjoy the delicious taste of this classic dessert!