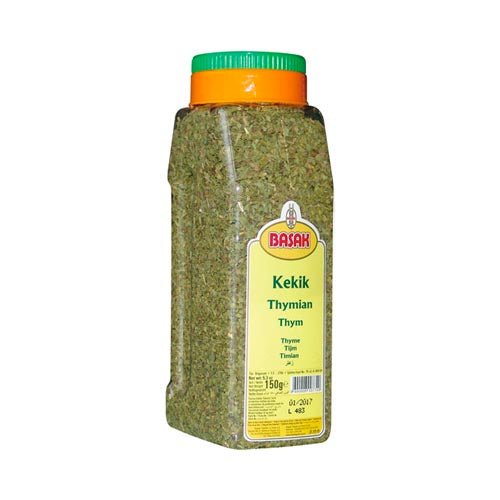 Basak Oregano 150gr
Original price
$5.99
-
Original price
$5.99
Basak Oregano/Kekik 150gr
This 150-gram package of Oregano is a delicious and versatile herb that will enhance the taste of your cooking. It's made with high-quality, hand-picked oregano leaves that are carefully dried and packaged to retain maximum flavor and aroma.
With Basak's commitment to quality and freshness, you can be sure that you're getting the best possible product. This Oregano is carefully crafted and packaged to ensure maximum freshness and flavor, so you can enjoy its delicious taste in every dish.
Basak Oregano is easy to use and versatile, making it an ideal choice for both beginner and experienced cooks. Simply sprinkle it on your favorite dishes, such as pizza, pasta, salads, and more, to add a burst of delicious flavor.
This package contains 150 grams of Oregano, making it a convenient and affordable way to add flavor to your cooking. Whether you're making a classic Margherita pizza or experimenting with new recipes, Basak Oregano is the perfect choice for enhancing the taste of your dishes.
So why wait? Add a package of Basak Oregano to your pantry today and enjoy its delicious flavor and aroma in all your favorite dishes!