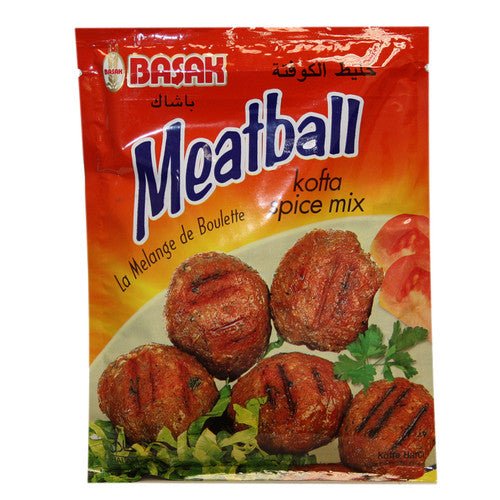 Basak Meatball Seasoning 100gr
Original price
$2.39
-
Original price
$2.39
Basak Meatball Seasoning 100gr
This 100-gram package of Meatball Seasoning is a delicious and convenient way to add flavor to your meatball recipes. It's made with a blend of high-quality spices and herbs, including paprika, garlic, cumin, and oregano, that will enhance the taste of your meatballs and make them even more delicious.
With Basak's commitment to quality and freshness, you can be sure that you're getting the best possible product. This Meatball Seasoning is carefully crafted and packaged to ensure maximum freshness and flavor, so you can enjoy its delicious taste in every bite.
Basak Meatball Seasoning is easy to use and versatile, making it an ideal choice for both beginner and experienced cooks. Simply add it to your meat mixture before forming your meatballs, and let the seasoning do its magic.
This package contains 100 grams of Meatball Seasoning, making it a convenient and affordable way to add flavor to your meatballs. Whether you're making classic beef meatballs or experimenting with different meats and flavors, Basak Meatball Seasoning is the perfect choice for adding delicious taste to your recipe.
So why wait? Add a package of Basak Meatball Seasoning to your pantry today and take your meatballs to the next level with its delicious blend of spices and herbs!