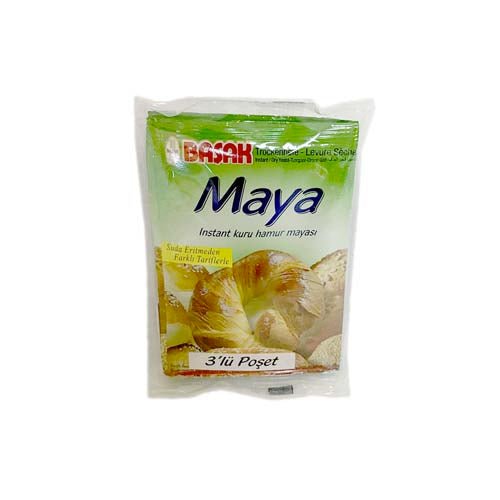 Basak Maya(Yeast) 3x10gr
Original price
$1.19
-
Original price
$1.19
Basak Maya(Yeast) 3x10gr
This 3x10 gram package of Maya, also known as yeast, is an essential ingredient for any baker. It's a high-quality, instant yeast that will help your baked goods rise perfectly every time, resulting in light and fluffy bread, pastries, and more.
With Basak's commitment to quality and freshness, you can be sure that you're getting the best possible product. This Maya is carefully crafted and packaged to ensure maximum freshness and potency, so you can enjoy perfect results in every bake.
Basak Maya is easy to use and dissolves quickly, making it an ideal choice for both beginner and experienced bakers. Simply add it to your dry ingredients and watch your dough rise to perfection.
This package contains three 10-gram packets of yeast, making it convenient to store and use in multiple baking projects. Whether you're making bread, pizza, or pastries, Basak Maya is the perfect choice for achieving the perfect rise every time.
So why wait? Add a package of Basak Maya to your pantry today and enjoy the perfect rise in all your baked goods!